<--Home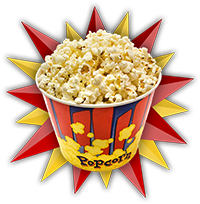 Tor Johnson Movies: Reviewed
Tor Johnson, born Karl Erik Tore Johansson, was a Swedish professional wrestler and film actor born between 1902 and 1903 (Sources differ).
As a wrestler, he was known as "The Super Swedish Angel". He became famous for staring as "lumbering oaf/monster" characters, but had previously appeared in many films as a background actor or wrestler. While most people either know him from his professional relationship with Ed Wood or from MST3k, I really fell in love with him as an entire person. Everyone who knew him spoke highly of him as a gentle giant with a heart of gold. The characters he would play had the opposite personality. His wife, Greta, didn't like that the public knew him as a brute, because the Tor she knew was so sweet and kind.



Above: Tor Johnson on Groucho Marx' show "You Bet Your Life". A rare clip where we can see the real Tor, being his genuine self.



Unfortunately, none of Tor's wrestling matches are available anywhere online. There is supposedly one recording located in a museum archive, but it is not accessible to the general public. The only footage of Tor in a real wrestling match comes from this British news broadcast clip, where he can be seen mid-match.



Tor Johnson Facts
His real life home is featured in Plan 9 from Outer Space.
He regularly broke toilet seats just from sitting on them.
He once accidentally knocked out a costar in one blow- and felt terrible about it.
He had one child, Karl Johnson, who unfortunately grew up to be a cop (ACAB includes Tor Johnson's son).
Greta, his wife, was known for making really good desserts.
He is objectively the ideal man.

Above: Tor Johnson's house in Plan 9 from Outer Space


Above: Clip from Behind Locked Doors (1948) in which Tor beats the shit out of someone.


Above: Trailer for Shadow of the Thin Man, in which Tor (with a full head of hair) can be seen wrestling.


Above: Various clips of infamously bad movies Tor stared in, presented by our favorite robot puppets.



More webpages about Tor Johnson:




Tor Johnson
Beloved Husband, Father, and Grandfather
1903-1971
<--Home