This is a collection of memories about Gina. Memories added regularly.
Memory from: Lief
A couple summers before I moved out of my parents' house, Gina would pick me up and we would grab food somewhere they found a good deal (they were literally the best at finding restaurant coupons and such, more than anyone I know). We'd get to forget about our shitty home lives for a bit, and talk and eat something that would normally feel out of reach. We went to lots of places but one of my fondest memories was going to Bonefish grill to get their fried shrimp, which we enjoyed the hell out of, and absolutely nothing else. :) I loved sharing those moments with them.
Memory from: Jay
Drawings I made after we went to see Spongebob the Musical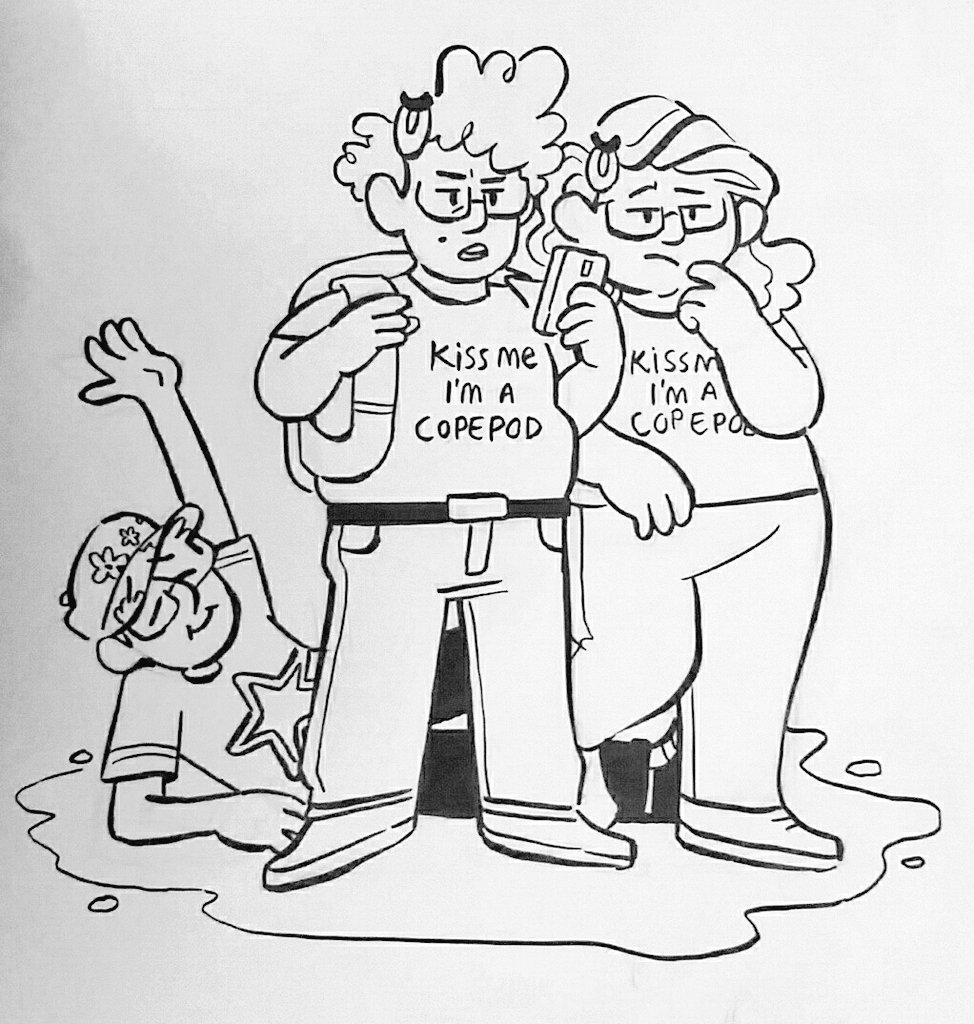 Memory from: Jay
Gina and I used to get weird/new fast food items and film each other trying and reviewing them in a little sketch we called "Crunch Crew". Reviewed items included Sonic's pickle juice slush, lobster bisque potato chips, and new BWW sauces. We tried the lobster chips on our way to see Spongebob the Musical with my partner, Ingram.
Memory from: Jay
While enjoying our chicken bounty on free chick/fil/a day, me and Gina convinced our friend Andji that Bad Apple from Veggietales is hot.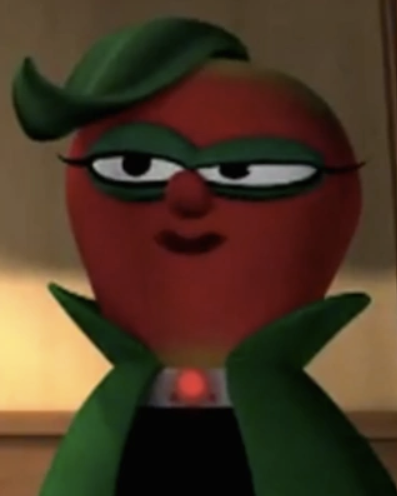 Memory from: Julie
I'd only met Gina a few times in a group setting, but they were always incredibly kind and considerate. They would always make an effort to include everyone in conversation and made the most hilarious remarks. My favorite memory of Gina is of their hugs - warm like mashed potatoes.
Memory from: Jay
Me and Gina once shared an edible in their car and then went to get ramen. The edible hit me just as we finished our meal, and I got really worried that I was acting obviously high in public. When I asked Gina if I was acting weird they said "No, you're acting like you always do", to which I replied "Does that mean I'm always acting weird??", and they said "Yes".
Memory from: Jay
Gina actually got to bring me to the Farmer's Market by the Rutger's gardens or whatever. It was really nice, there were just some food trucks and vendors. Gina got some pickles, which they were famous for loving very much, and had me try their favorite pickle, which is a half-sour. I didn't like it! But I loved that they liked it. I ended up getting some pumpkin spice creamed honey spread that kicked absolute ass. Then we split something from a food truck. It was really nice spending time with them outside.
Memory from: Jay
So, this is a smaller story inside of a larger story. One time not that long ago, Gina rented an Airbnb for us, because they needed a weekend out of their fucking house. It was a really cool building, and it was a lovely weekend. I'm sure I can think of more stories from that weekend. But this story is a short one. I had to go outside for some reason, and a random stranger came up to me asking questions and needed to use my phone to call someone. I let them, obviously, because I'm me. It was totally fine and then I went back to the room and told Gina what happened. Gina was like "Why did you do that, that's dangerous and people often lie to steal phones", etc etc, because Gina was always understandably worried about me. But I was like "Gina….they were lesbian", and Gina was immediately like "Oh, that's fine then". (The person was a stud)
Memory from: Jay
My favorite Gina anecdote is that they once had a cop knock on their car door while they were parked in an empty lot, because he saw that their windows were all fogged up and had assumed that Gina was smoking weed, but when Gina opened the door, it turned out they were just eating a really hot sandwich.